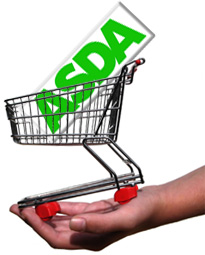 Asda is accelerating development of its multi-channel business with investment in click and collect for food and general merchandise and same day delivery on grocery home shopping.
Announcing a 4.5% uplift in total sales, including petrol, to £22.8bn for 2012 – up from £21.8bn in 2011, Asda said it is investing over £700m of capital in 2013 into online, new and existing stores and its supply chain to support the move.
Andy Clarke, president and CEO of Asda said: "I'm proud that in the continuing and very challenging trading environment we were able to increase total sales by 4.5% last year. This shows that we are continuing to get it right for customers.
"By focusing on their needs through accelerating our investment in the technology and infrastructure to make shopping more convenient, customers can shop for what they want, when they want it."
Read the full article on Retail Times here – http://retailtimes.co.uk/asda-accelerates-multi-channel-business-with-investment-in-click-and-collect-and-same-day-delivery-for-grocery-and/#